President & Chief Executive Officer
Dear Neighbors,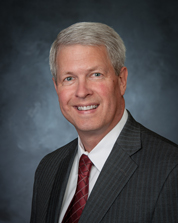 We at Capital Bank are committed to providing exceptional service to you. Since 1965, we've stood on a strong foundation of providing outstanding and secure financial services along with serving our community and focusing on the needs of our neighbors and customers.
We're sincerely interested in knowing how you think we're doing. If you'd like to email me directly, my email address is ContactCEO@capitalbanktx.com. I look forward to hearing your opinions of us. I'd also like to know of your concerns, suggestions or comments.
Thank you for your time and most of all thank you for your valued feedback.
Sincerely,
Linden Goehring
President and CEO